There have been a number of successful graduates from our Training Academy in recent months. Below are just a few of the glowing comments we have received following our colleagues' experience of progressing through the Academy.
I joined Perspective (West) Ltd in October 2016 following the successful completion of my Diploma in Regulated Financial Planning in April 2016 and having spent an initial 6 months as a Trainee Adviser with another firm.
Having met with the Director of Perspective (West) Ltd he created a new role for me at the firm as a Paraplanner/Trainee Adviser which would allow me to develop in my role as an Adviser and also gain an insight into every part of the business from administration to report writing to sitting in front of clients.
Having now progressed to a full time Adviser role I can say that the key to my development has been building strong relationships with the individuals that support me in my role, in particular the open door policy of our Director who will regularly take time out of their busy diary to offer guidance.
I should also mention the warm welcome I have received from all of Perspective Financial Group's Board & Advisory Board members having had the opportunity to speak and spend time with them at the half yearly conferences.
Looking forward one of my goals is to achieve Chartered Status and I am confident that I will receive the full backing of Perspective in helping me achieve this.
Joe Devine, Wealth Manager, Perspective (West) Ltd
Out of university, I began my training as a Graduate Paraplanner in 2015 and ever since then have received noteworthy support for both my internal role and my external qualifications allowing me to become a registered Financial Planner with Perspective (South West) Ltd.
Within the office, I receive regular one-to-one meetings with senior staff in which I am given continuous guidance on reaching clear goals and objectives; set by both managers and myself.
Perspective has also provided me with full funding and study days for each of my qualifications, encouraging and supporting me as best as they can. I note that study support to this extent is not a requirement for an employer and demonstrates the enthusiasm they hold for their trainees.
I cannot praise Perspective enough for the patience and understanding shown to me over the last three years. It has been a joyful journey to becoming a Registered Individual and I could not be more thankful to those who have helped make it happen.
Luke Thirlwell, Financial Planner, Perspective (South West) Ltd
I started at Perspective (South West) Ltd in January 2017. I previously worked as a SIPP Administrator for a platform, working specifically with Drawdown.
When I started my new position, I received lots of structured training and guidance to ensure I soon become confident in my role and could work independently quite quickly.
I started off having weekly catch ups to check how I was getting on, which moved onto monthly as I became more competent in my role. We would discuss my progress and what areas I would like to work on and improve in; I was therefore very hands on with my own training and received lot of support to help me meet my goals.
Perspective has been helping me gain qualifications through providing study material, study days and time off to take exams; they have always been more than willing to provide support where required and help me with my studying if I need extra help.
I achieved my Diploma in 2018 and can say I have been thoroughly supported along the way.
I now hold a senior position within the Paraplanning team, but continue to receive any support required from senior management.
Not only have I been Paraplanning for Advisers within our office, but I have also paraplanned for other Advisers within the Perspective Financial Group. This has provided me with further experience and exposure to lots of products and providers, which has further helped me develop my paraplanning experience and skills.
Perspective has provided me with continuous support to help me grow as a Paraplanner and continuously assist in my professional development.
Cheryl Frazer, Senior Paraplanner, Perspective (South West) Ltd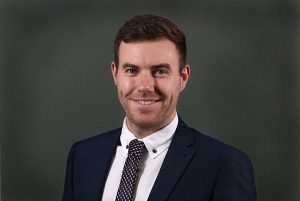 The training programme offered through Perspective provided me with an introduction to an industry I had little knowledge of and as I had expected it was a steep learning curve, but a challenge that I have really enjoyed.  
While studying towards the exams does take a lot of hard work, having the necessary support in place from colleagues and external sources has been a huge help towards becoming qualified. Sitting the exams alongside the day-to-day job has given me the opportunity to apply the knowledge learned through studying.
In addition, being able to sit the exams at my own pace has allowed me to find the right balance between life at work and home. I feel having the flexibility to plan my study has also allowed me to focus on my strengths.
I have found the training programme to be very engaging and enjoyed having the responsibility of being able to manage my own workload.

Michael Gahagan, Paraplanner, Perspective (North East) Ltd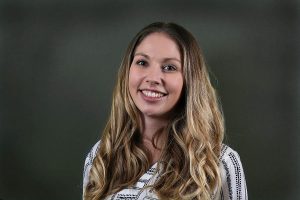 I started working as a Trainee Paraplanner in July 2016 and gained my Certificate in Paraplanning and Diploma in Regulated Financial Planning  in May 2018. As a result of achieving the Certificate in Paraplanning I am now working as a Paraplanner. I am also now studying for the Advanced Diploma in Financial Planning and in December 2018 passed my first exam for this. I find working alongside studying really helps to give the information I read in the study books a real life perspective and how it works for our clients in practice. I have also received a lot of support and guidance which I feel has been extremely valuable in helping me pass my exams and in my role as a Paraplanner.

Jessica Wright, Paraplanner, Perspective (North East) Ltd