There have been a number of successful graduates from our Training Academy in recent months. Below are just a few of the glowing comments we have received following our colleagues' experience of progressing through the Academy.
I joined Perspective (West) Ltd in October 2016 following the successful completion of my Diploma in Regulated Financial Planning in April 2016 and having spent an initial 6 months as a Trainee Adviser with another firm.
Having met with the Director of Perspective (West) Ltd he created a new role for me at the firm as a Paraplanner/Trainee Adviser which would allow me to develop in my role as an Adviser and also gain an insight into every part of the business from administration to report writing to sitting in front of clients.
Having now progressed to a full time Adviser role I can say that the key to my development has been building strong relationships with the individuals that support me in my role, in particular the open door policy of our Director who will regularly take time out of their busy diary to offer guidance.
I should also mention the warm welcome I have received from all of Perspective Financial Group's Board & Advisory Board members having had the opportunity to speak and spend time with them at the half yearly conferences.
Looking forward one of my goals is to achieve Chartered Status and I am confident that I will receive the full backing of Perspective in helping me achieve this.
Joe Devine, Wealth Manager, Perspective (West) Ltd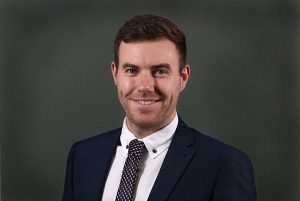 The training programme offered through Perspective provided me with an introduction to an industry I had little knowledge of and as I had expected it was a steep learning curve, but a challenge that I have really enjoyed.  
While studying towards the exams does take a lot of hard work, having the necessary support in place from colleagues and external sources has been a huge help towards becoming qualified. Sitting the exams alongside the day-to-day job has given me the opportunity to apply the knowledge learned through studying.
In addition, being able to sit the exams at my own pace has allowed me to find the right balance between life at work and home. I feel having the flexibility to plan my study has also allowed me to focus on my strengths.
I have found the training programme to be very engaging and enjoyed having the responsibility of being able to manage my own workload.

Michael Gahagan, Paraplanner, Perspective (North East) Ltd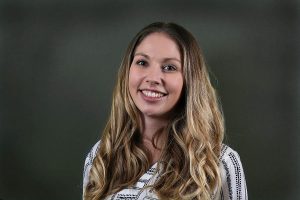 I started working as a Trainee Paraplanner in July 2016 and gained my Certificate in Paraplanning and Diploma in Regulated Financial Planning  in May 2018. As a result of achieving the Certificate in Paraplanning I am now working as a Paraplanner. I am also now studying for the Advanced Diploma in Financial Planning and in December 2018 passed my first exam for this. I find working alongside studying really helps to give the information I read in the study books a real life perspective and how it works for our clients in practice. I have also received a lot of support and guidance which I feel has been extremely valuable in helping me pass my exams and in my role as a Paraplanner.

Jessica Wright, Paraplanner, Perspective (North East) Ltd