Categories
Economy, General News, Perspective News
Congratulations to Mark Taylor, Director of our Eastbourne office, who has gained his STEP Certificate for Financial Services - Trusts and Estate Planning qualification. This recognises his deep expertise in understanding clients' needs in estate planning, trusts and inheritance tax issues.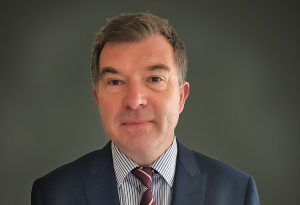 Mark said: "I have found this is a very useful qualification when working with solicitors and accountants, many of whom also hold STEP qualifications. There is a growing need for all professionals to understand how capacity issues impact the advice process particularly for elderly clients."
"This qualification also reinforces the importance of clients having up to date wills and powers of attorney, including the consequences of these not being in place. Working closely with solicitors and accountants means we can help clients ensure their wealth is distributed in accordance with their wishes. "
STEP is a global professional body, comprising lawyers, accountants, financial advisors and other practitioners that help families plan for their futures. It provides confidence to families by setting standards, training and educating STEP members, and upholding those standards. Full STEP members, known as 'TEPs', are internationally recognised as experts in their field.
As specialists in inheritance and succession planning, STEP members draft wills and trusts, administer estates, act as trustees and advise families on how best to structure their finances to ensure compliance and preserve their assets for future generations. Some examples of what STEP members may advise on are:
• providing for someone following their partner's death, while protecting the interests of their children
• ensuring elderly or vulnerable relatives are cared for and supported
• ensuring that a family business will pass safely from one generation to another
• helping clients to support charitable causes in an effective way.